Revving up Industry 4.0 with Advantech's Intelligent Factory Solutions
25.06.2019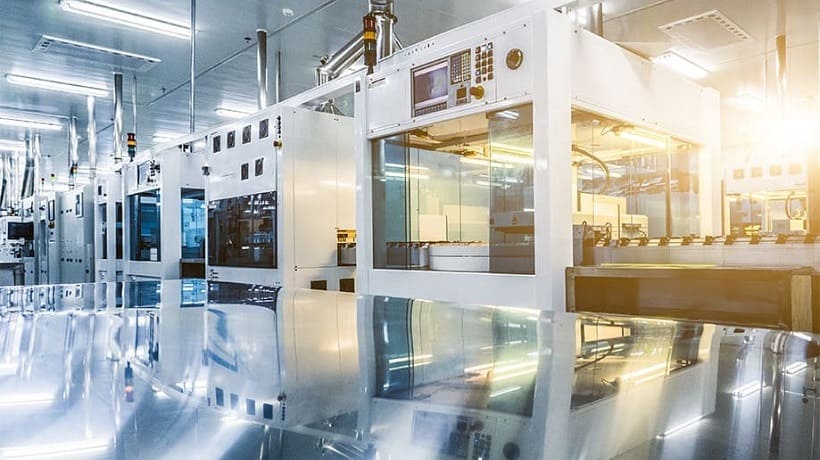 Advantech, a leading provider of intelligent systems, has been deeply involved with smart factory implementation since it transformed into an Industry 4.0 enabler. Advantech has applied Industry 4.0 practices in its manufacturing centers. Now, Advantech offers its newest iFactory SRPs (Solution Ready Packages) that combine hardware and software into intelligent factory applications for revving up digital transformation.
Mr. Willy Wu, Business Development Manager of Advantech Industrial IoT Group, said, "Manufacturers today are seeking efficiencies in production, and the way to transform their business through Industry 4.0. Advantech offers its latest iFactory SRPs to help customers realize smart factory from data acquisition, data computing and visualization, to central management, where users can improve productivity, reduce loss and increase profit."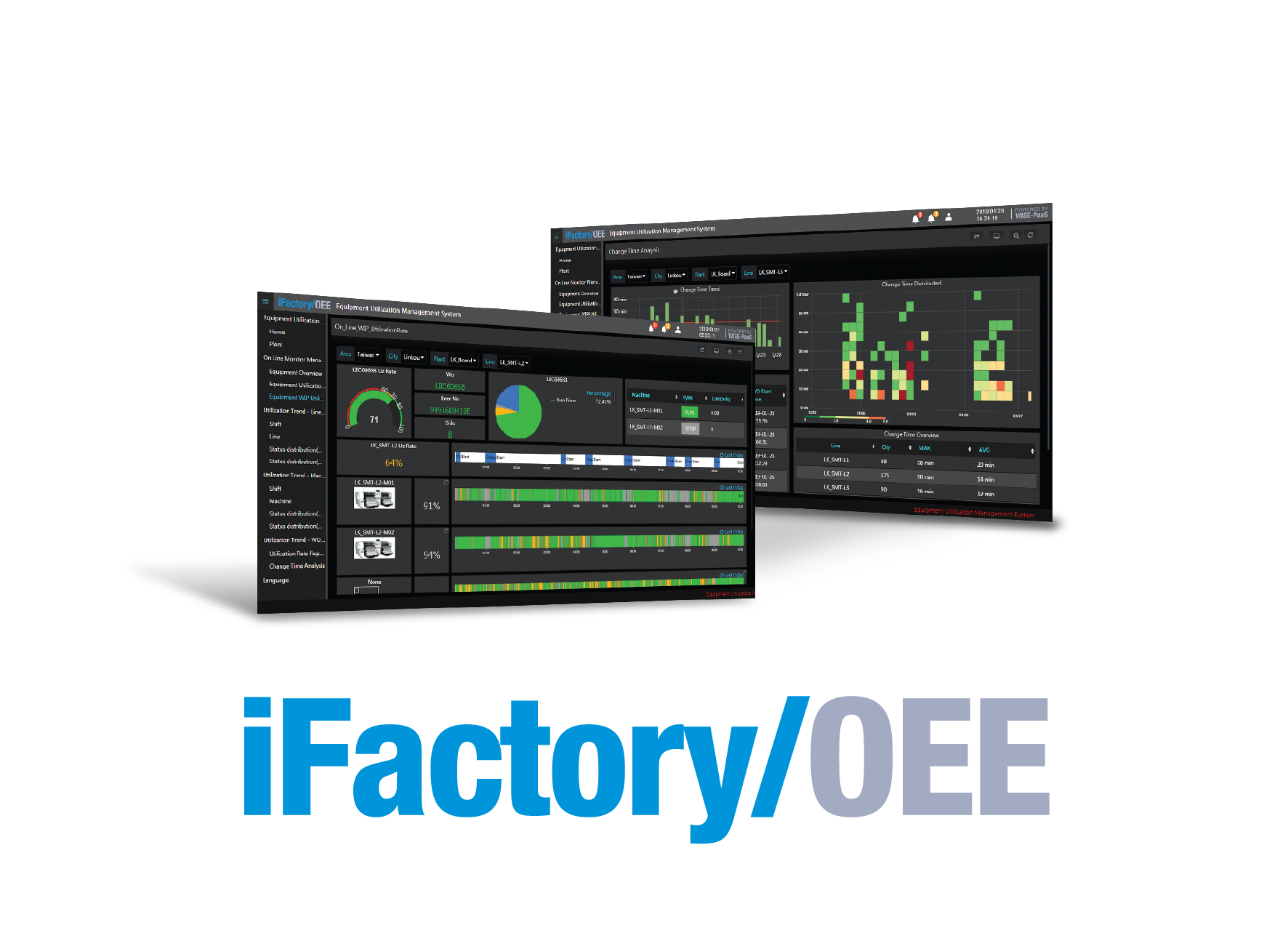 The newest iFactory SRPs include Overall Equipment Effectiveness Solution and Factory Energy Management Solution. The overall equipment effectiveness solution can easily realize real-time machine availability management for maximizing operational excellence. The factory energy management solution can quickly implement centralized monitoring and fata management for energy efficiency optimization. The computing carrier can be selected, either on-premises server or the cloud platform.
Overall Equipment Effectiveness Dashboards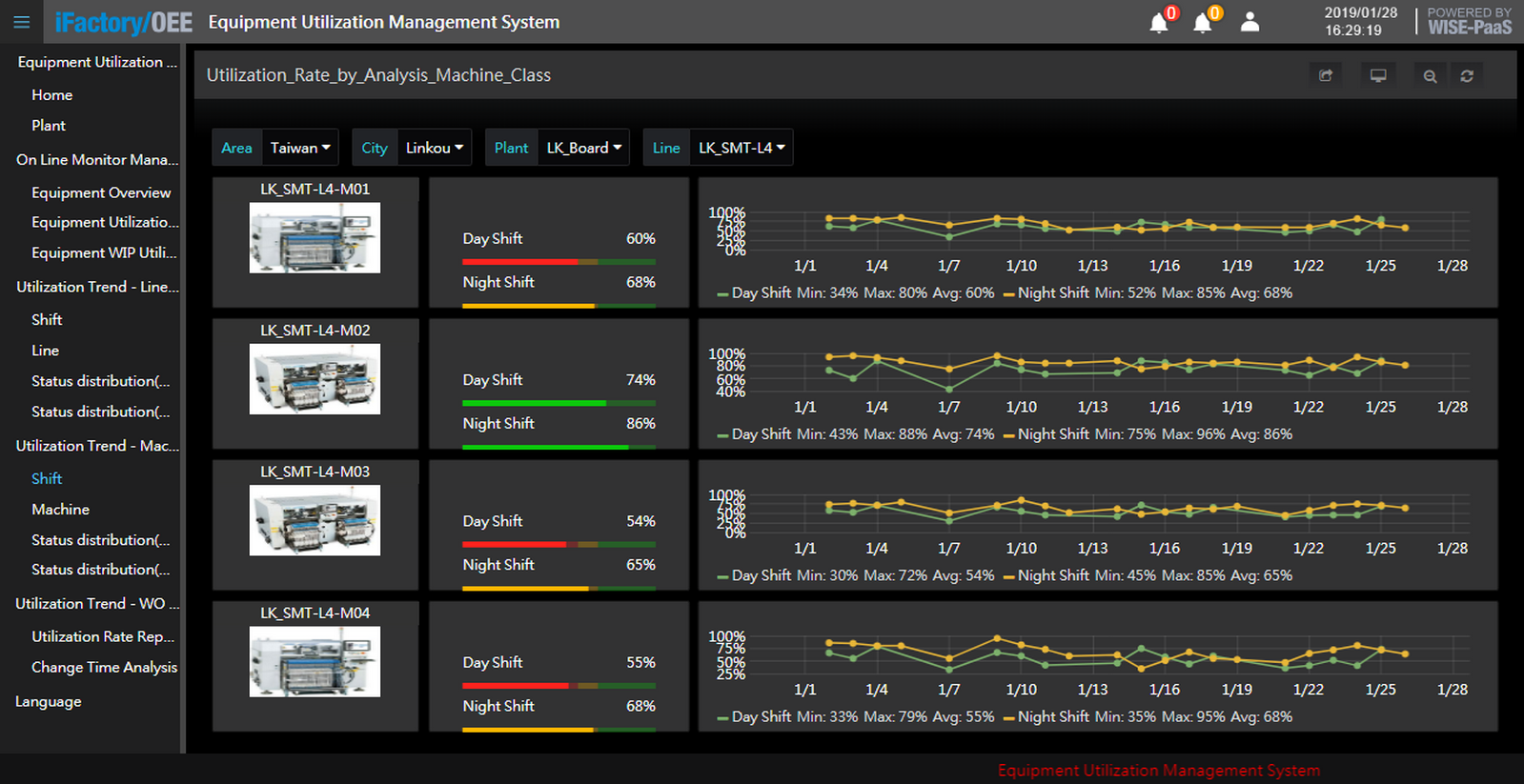 Factory Energy Management Dashboards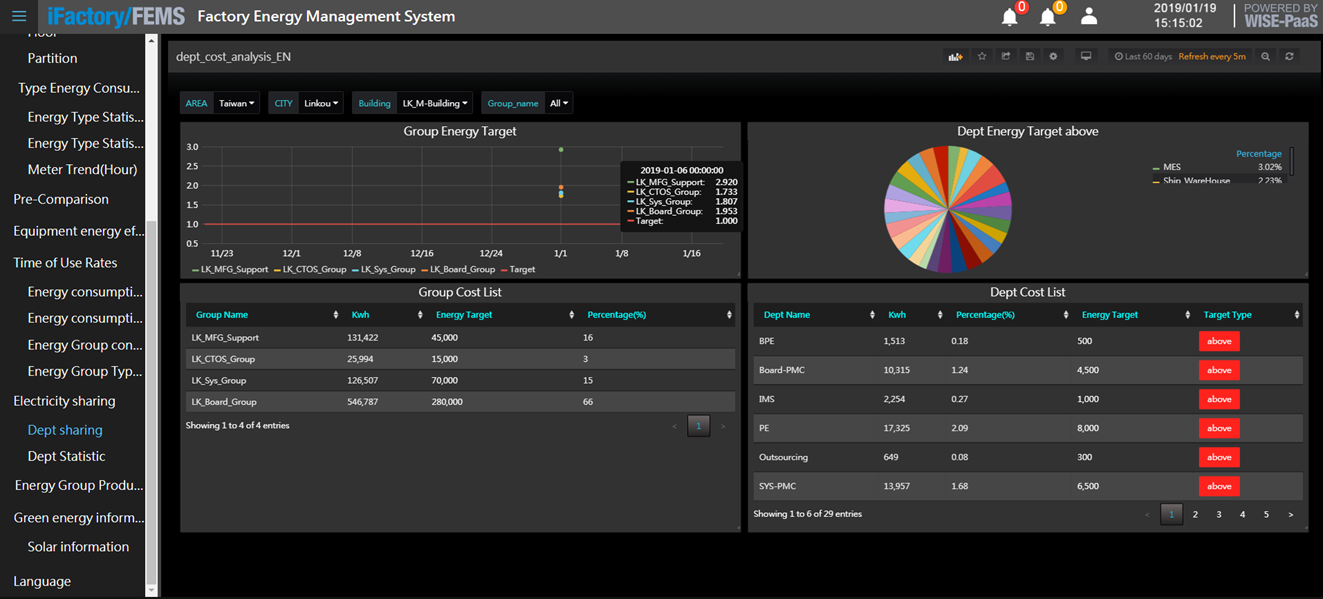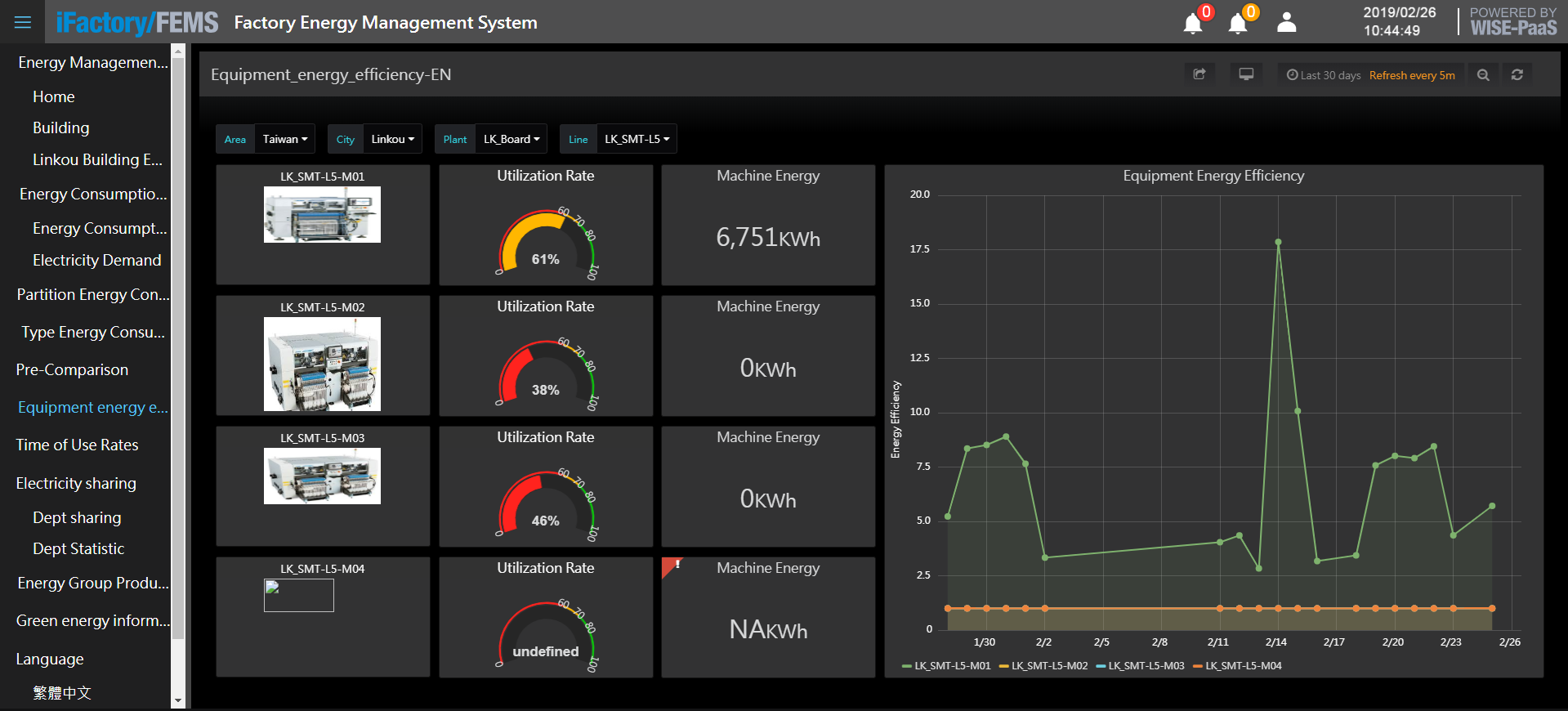 Accelerating Your Digital Transformation with iFactory SRPs
The iFactoyr SRPs support features of KPI management, alarm notifications and remote access. Production KPI allows production performance to be measured and compared for real-time management. It also provides immediate customizable notifications so that appropriate people can be alerted in an unexpected factory floor condition or event. Mobile access to dashboard empowers operators to view data and get insights proactively. It also supports managers to ascertain business intelligence, make decisions, and determine appropriate actions to take. Moreover, user-centric, custom dashboards provide a quick overview on factory operational KPIs. The dashboard visualizations include trends, graphs, diagrams, tables and process displays. It also allows users to view real-time and historical data in the Industry 4.0 Situation Room to support the managers to have efficient data-driven decision making.
Mr. Tony Liu, Investment Manager of Advantech Corporate Investment (ACI) Division, further described, "We provide iFactory SRPs to domain-focused systems integrators (DFSI). Our DFSI partnership model is focused on regional and vertical markets, whereby we offer existing SRPs to our regional partners with system integration services for their end customers. This involves training to help DFSI partners become more familiar with our SRPs so they can deliver the 'last mile' service to customers. They also offer customization and after-sales support while establishing key domain specialist partners to work with in that region in the future. This creates a win-win situation going forward."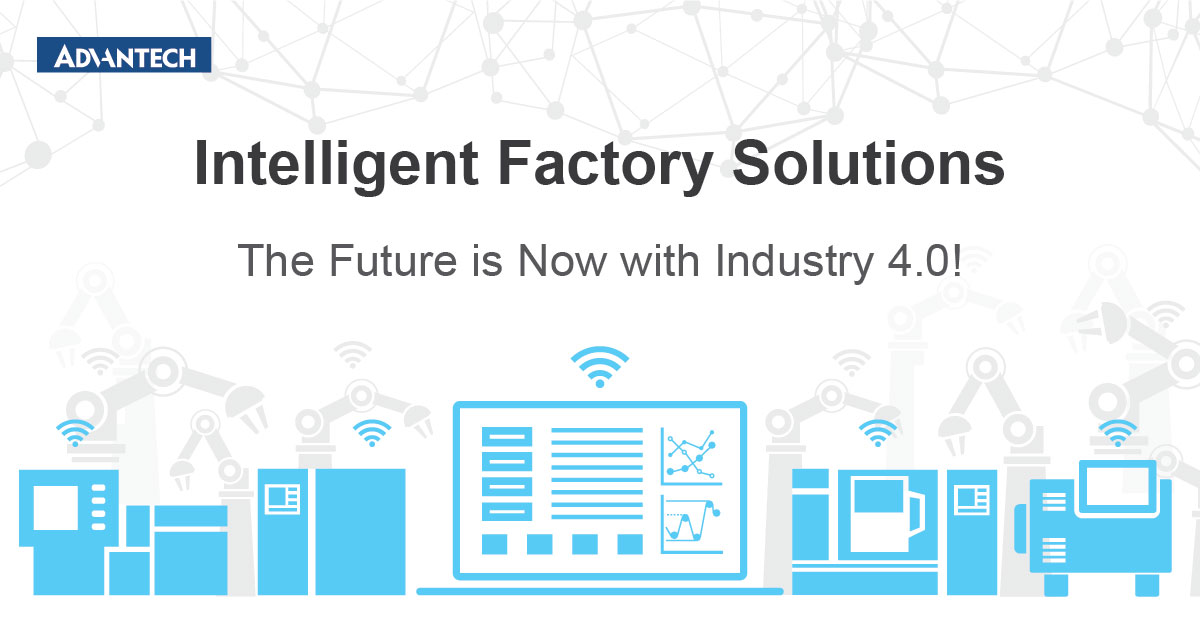 Overall Equipment Effectiveness Solution
Factory Energy Management Solution