Clinical All-in-One Computer for Healthcare Applications
14.03.2019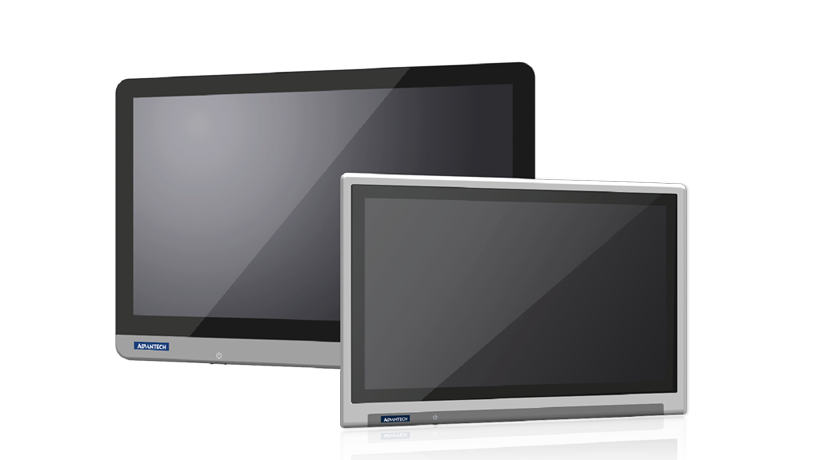 POC-W213L and POC-W243L are industrial-grade computers with the latest computing capabilities and wide-viewing angles in a slim design. The system is fanless and energy efficient. It delivers high-performance with an Intel® Core™ i5 7th generation or Celeron®3965U Dual-Core processor. With IPS (in-place switching) display, users can
experience stunning images from any angle.
The clinical point-of-care terminals have I/O connectivity on the backside: 2x USB 3.0 & 2x USB 2.0, 2x Ethernet RJ45 interfaces and 1x Display Port out and 1x HDMI out for video. The POC-L series support internal storage based on 2.5" data carriers. . The operating system is Windows 10 or Linux.
Optional features are RFID, 2x COM RS232 serial ports and Wi-Fi dual-band with Blue-tooth. The panel computer housing is water & dust proof to prevent unwanted incursions and aids infection control. POC-L series has standard warranty of 2 years with an option for total 5 years.
The POC-L series are suitable for multiple healthcare applications within hospitals and clinics like hospital administration, pharmacy information systems and electronic medical record access. The VESA 75x75 / 100x100 mounting and the weight of 6.9 or 7.9 KG respectively make it easy to mount on mobile care stations. Ideal for nursing care applications.
Main Features
Intel® 7th generation
Fanless system
10-points multi-touch
Supporting 3 individual displays, with 2x 4K2K video output (1x HDMI, 1x DisplayPort)
2x USB 3.0 and 2x USB 2.0 ports
M.2 slot solution:Embedded NVMe Storage or Dual Band Wireless/Bluetooth 4.2
Option: RFID, 2x COM RS-232
Latest ITE certification - IEC 62368-1:2014 (Second Edition) with ITE Product
Advantech's POC-L series of industrial-grade point-of-care terminals are available for order now. For more information regarding the POC series or other Advantech digital healthcare solutions, please contact your local sales representative or visit our website at www.advantech.eu