Advantech Realized Optimal Smart Data Room Management with Smart Building Solutions
31.05.2021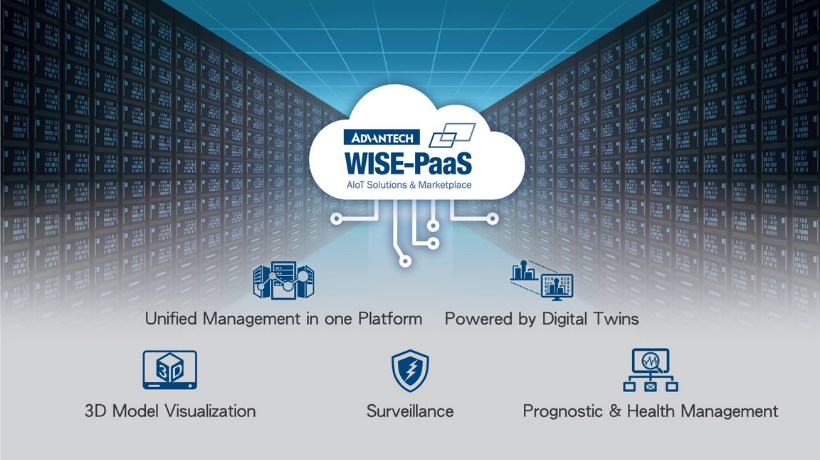 From general data rooms to data centers of national scientific research institutions, business owners expect to maximize the efficiency of maintenance and operation. No matter what kind of abnormality occurs, it is expected to quickly analyze correlations, clarify the situation, and remove operational obstacles as fast as possible to ensure uninterrupted and normal services. But it is easier said than done.
Ben Shiue, Advantech's WISE-PaaS product manager, said that from the case of a data center in a scientific research institution, it is not difficult to see that to achieve unified maintenance and operation management, many basics were required, and many aspects such as smart buildings, AIoT, edge computing, cloud computing, were involved, which was a severe task for the construction partner. He pointed out that the organization's data center construction plan was split into different stages. The first and second stages focused on the infrastructure, including the construction of server rooms, cabinets, equipment, and AI clusters and resulting in many subsystems.
Taking a thorough look at these subsystems, whether it is environmental control, UPS, air-conditioning, water cooled chiller, heating and cooling channels, or access control, each has its own tasks and monitoring mechanisms, just like several independent and disconnected islands. In order to prevent service downtime, the owner believed that it is necessary to knock down information barricades of subsystems, consolidate all the data, and display all status information on a visualized dashboard with a 3D/2D virtual model of the building in a centralized situation room to improve overall management efficiency. Therefore, having intelligent maintenance and operation management as its backbone, the third stage was launched, and assisted by Advantech, which has both AIoT and cloud platform service capabilities, and rich experience in smart building solutions.
With Digital Twins, Actual Equipment Fault is Under Control by Looking at Virtual Models
The institution has deployed a large number of AI servers, so it attached great importance to heat dissipation, and would like Advantech to prevent down time of water-cooled chillers and water pumps as much as possible. Advantech focused on these two key facilities and proposed a Prognostic and Health Management (PHM) solution. As soon as these facilities begins to show signs of fault, an alarm will be issued immediately for the convenience of organizing maintenance and repair services in advance. It is worth mentioning that the edge gateway plays an important role in the PHM application scenario. On the one hand, it collects the vibration information of water-cooled chillers and motors and uploads it to Advantech's WISE-PaaS/AIFS platform for the execution of AI modeling, and on the other hand, it carries out models sent by AIFS. Also, it uses the built-in AI inference engine to predicts positive fault trends of water-cooled chillers and water pumps.
In addition, the institution emphasized the importance of physical security. It requested that each aisle in the server room must be monitored around the clock, and also marked some important cabinets as prohibited areas, which can only be accessed by authorized personnel. Hence, Advantech not only assisted in the installation of IP cameras, but also combined electronic fences and face recognition technologies to ensure that the restricted areas were strictly managed.
Ben Shiue said that the core value of this project is to utilize the situation room for the execution of unified management and to provide a panorama view of all facilities. In response to the project demands, Advantech used BIM (Building Information Modeling) technology to perform 3D modeling of all the server room facilities, and then bound the 3D models to the original data, so that these models interacted with the real world and demonstrated the effect of digital twins. The administrator can grasp the location, operating status, or abnormal information of each subsystem from the management dashboard in real time by looking at the 3D models on the screen in the situation room. Also, each IP camera can rewind and replay the video of any specified time frame.
The institution also wished to create an automated electronic inspection system for facilities in the server room based on unified management and digital twins. The system replaced manual data collection, quickly worked out the positive fault, and combined with AI prediction functions. Before the fault led to service down time, an early warning was issued to the relevant personnel and corrective actions were carried out in a timely manner.
The most complicated part in the construction process was that Advantech needed to check and clarify interfaces and communication protocols of these Silo-based subsystems one by one, developed the connection and control mechanisms between each of them and WISE-PaaS, and then deployed to edge gateways for execution. After going through the data center construction process, the institution was able to easily extract Silo data and present various real-time operating statuses with interactive charts, which not only met the demands for paired comparison analysis and decision-making, but also allowed remote control when necessary, as well as realized the vision of a smart data room.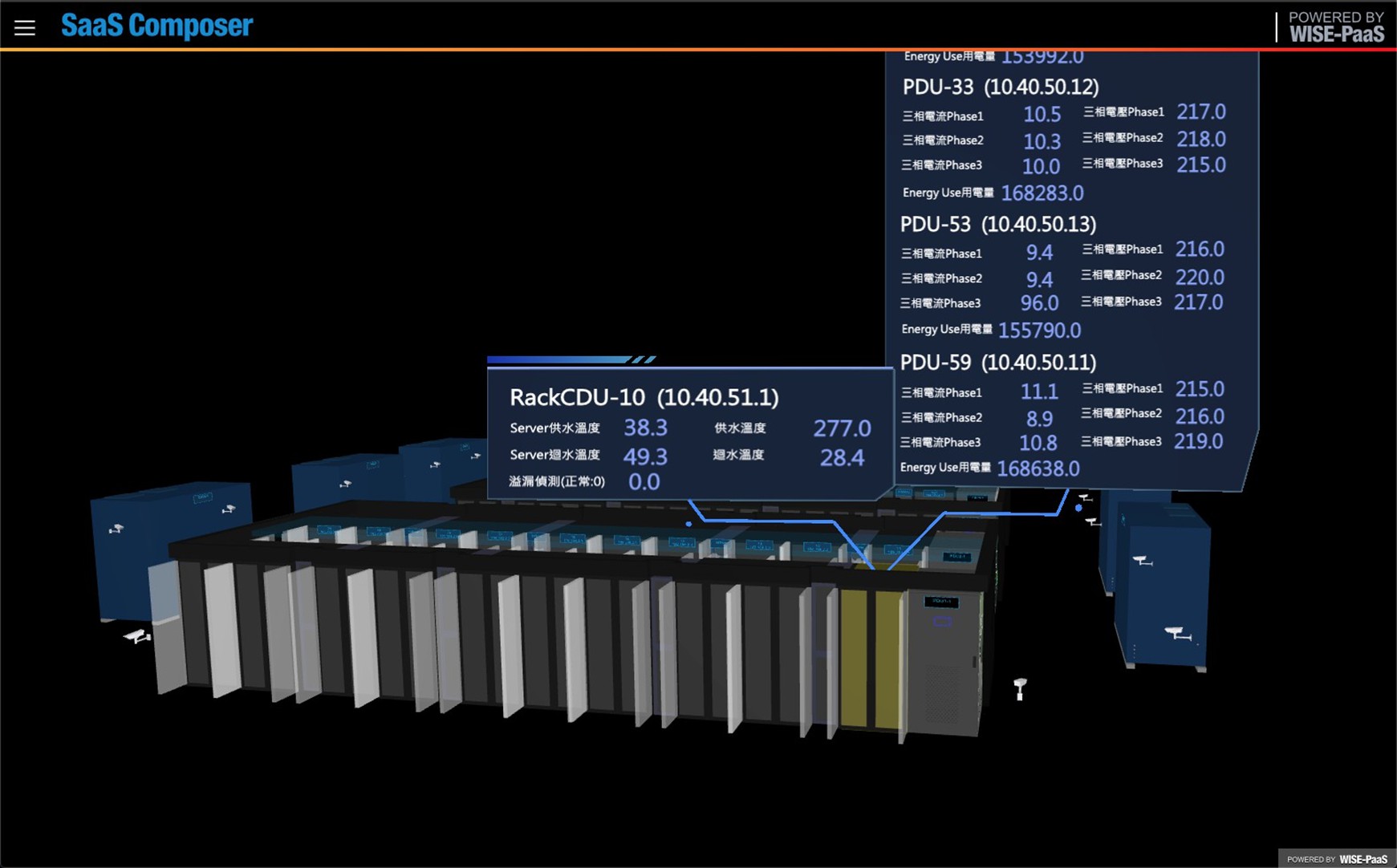 The WISE-PaaS data application platform end-to-cloud architecture provides a comprehensive development environment for data collection, analysis, management, and applications, while promoting interoperability between I.Apps via the WISE-Marketplace and accelerating the development of industrial solutions.
Explore more about how iBuilding I.Apps to facilitate the building management of intelligent hospitals, commercial buildings, science parks, and optimize the user experience.