The Right Tools Mobile Data Terminals : Constantly monitoring vehicles and goods
01.10.2018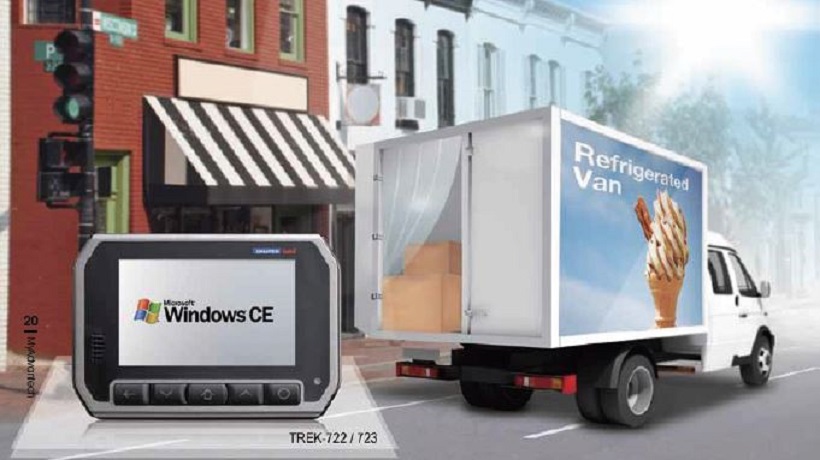 The Right Tools Mobile Data Terminals : Constantly monitoring vehicles and goods
As the saying goes: "The right tool for the right job". In-vehicle computers for short distance transportation can not only lower fuel consumption and save costs, but also can monitor drivers, vehicles, and delivered goods in real-time to improve the overall efficiency of fleet management.

By Sharlene Yu and Pictures from Advantech
Interview with Brian Hsieh, Senior Product Marketing Engineer of Advantech Mobile Computing and In-vehicle Computer Group
In Europe and North America, In-vehicle computers are also known as Mobile Data Terminals (MDT), and have been used in the freight industry for years, but recently they have gradually been gaining attention in emerging markets where economies are booming. The Senior Product Marketing Engineer of Advantech Mobile Computing and In-vehicle Computer Group, Mr. Hsieh said, "Although those new and developing countries do not yet have regulations for mandatory MDT use on vehicles, advanced technology is the key to enhancing fleet management and ensuring the cargo flows smoothly, especially for short distance goods transportation in urban areas".
Wake-up mechanism for 24-hour monitoring
Because the majority of MDT products only provide vehicle information while actually driving on the road, and long-distance haulage applications have to turn off their computers when a driver gets off work or leaves the cab because of high power consumption, Advantech designed a new MDT with a 24/7 monitoring mechanism (periodic, digital input, or WWAN wakeup) to provide a complete fleet management solution for light freight vehicles. "From power control, module configuration, digital input, and system design, our new MDT is a RISC-based platform and features ultra-low power consumption of only 250 mW, so even during off-duty hours or when the engine is switched off, our MDT will enter sleep mode and continue to provide real-time information to the back-end administration," said Mr. Hsieh.
Fuel-efficient route and safer delivery
For the freight industry, fuel costs often account for more than 40% of total transport costs and continually rising oil prices will increase the burden of business operations. MDT offer the most fuel-efficient route features via instant communications and also supports CAN BUS or OBD-II communication interfaces to easily acquire data from Engine Control Units (ECU). "In order to avoid interruption in delivery service and eliminate the high cost of accident repairs, fully understanding a vehicle's condition before it breaks down is the best way to save trouble such as dispatching tow trucks or rescheduling distribution. Using MDT to monitor a vehicle's status and driving behavior can not only effectively lessen fuel costs and prevent accidents, but can also help exempt businesses from the risk of increasing insurance premiums. According to statistics, using MDT's best route suggestions and reminder functions reduces unnecessary acceleration and braking and can save 5~15% fuel consumption," Mr. Hsieh pointed out.

With regard to actual delivery, it's best to track in real time to improve cargo safety and security such as for highrisk oil and chemical tankers, or low-temperature storage of foods. Mr. Hsieh emphasized, "Once a freezer door is opened, or a vehicle is stolen, or a vehicle's equipment fails, MDTs are able to promptly inform drivers and managers to provide instant assistance or advice . Control center staff can also quickly call emergency services to guard against accidental explosions".
Perfect power protection for stable operation
In addition to industrial-grade specifications like rugged and anti-vibration design, Mr. Hsieh stressed that a qualified in-vehicle computer has to comply with various international standards. For example, many peripheral devices are mounted in vehicles these days, resulting in severe electromagnetic interference (EMI) and consequently power can't be maintained at a steady state. So properly verified and certified products are essential for system integrators.
Mr. Hsieh also indicated that, "Lots of mid to lowend products claimed to support Wide Range DC Input (+9~32V) but do not actually provide power protection so poor stability may cause some issues after one to two years of use." Advantech's MDT, TREK series products are compliant to the international certifications, ISO7637-2 and SAE J1113 ensuring the system is stable both in severe interference environments of large trucks or the relatively good condition of small- and medium-sized vans.
A variety of features meet diverse needs
As for ambient temperature, Mr. Hsieh explained, "In winter, temperatures usually drop several tens of degrees Celsius below zero in Nordic countries and North America; and heat waves can hit anywhere in summer, making temperatures inside vehicles reach over 40°C. If MDT products don't have a wide temperature range capability (-30°C~70°C), they might not be able to boot up until temperatures fall to normal, and some might even be unable to work at all. Such temporary malfunctioning may bring unexpected results".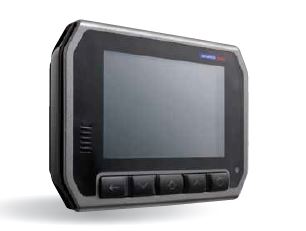 Meanwhile, he also said wireless transmission is an essential function for a fleet management system. "Taking the widespread use of GPS as an example, Advantech's MDT provides 50 channels for satellite positioning and have built-in AGPS features for fast location connection using wireless and base station resources. Compared to cell phones and 3C products which only offer 16 channels, the result is very clear, our MDT performance is definitely faster".
In terms of WWAN, Advantech's MDT can exchange its module to meet different mobile phone networks around the world, including Eurasian GSM, American CDMA, and China's TD-CDMA/CDMA-2000. WLAN allows user to take advantage of free WiFi in some cities so as to save phone charges. "In short-haul transportation, WLAN is the most effective network protocol and through a handover function that couples with WWAN, transporters have benefited from our MDT to reduce their telecommunication costs," Mr. Hsieh said.
When considering vehicle sizes, Advantech introduces two kinds of MDT products, TREK-722/723 with 5"/7" display for short distance transportation. Both of them offer the same functions enabling System Integrators to have the most appropriate MDT without modifying their application software. Mr. Hsieh stressed that, being different from commercial products which lack power protection, Advantech's MDT business has been operating under its own brand successfully for many years and has a professional design team (project support specialists) so whether it's power protection, wide temperature range, wireless transmission, or in-vehicle communication, our rock-solid MDT products present fleet management with practical solutions that deliver success.