Testing Line for Electronics Device Manufacturing
12.05.2021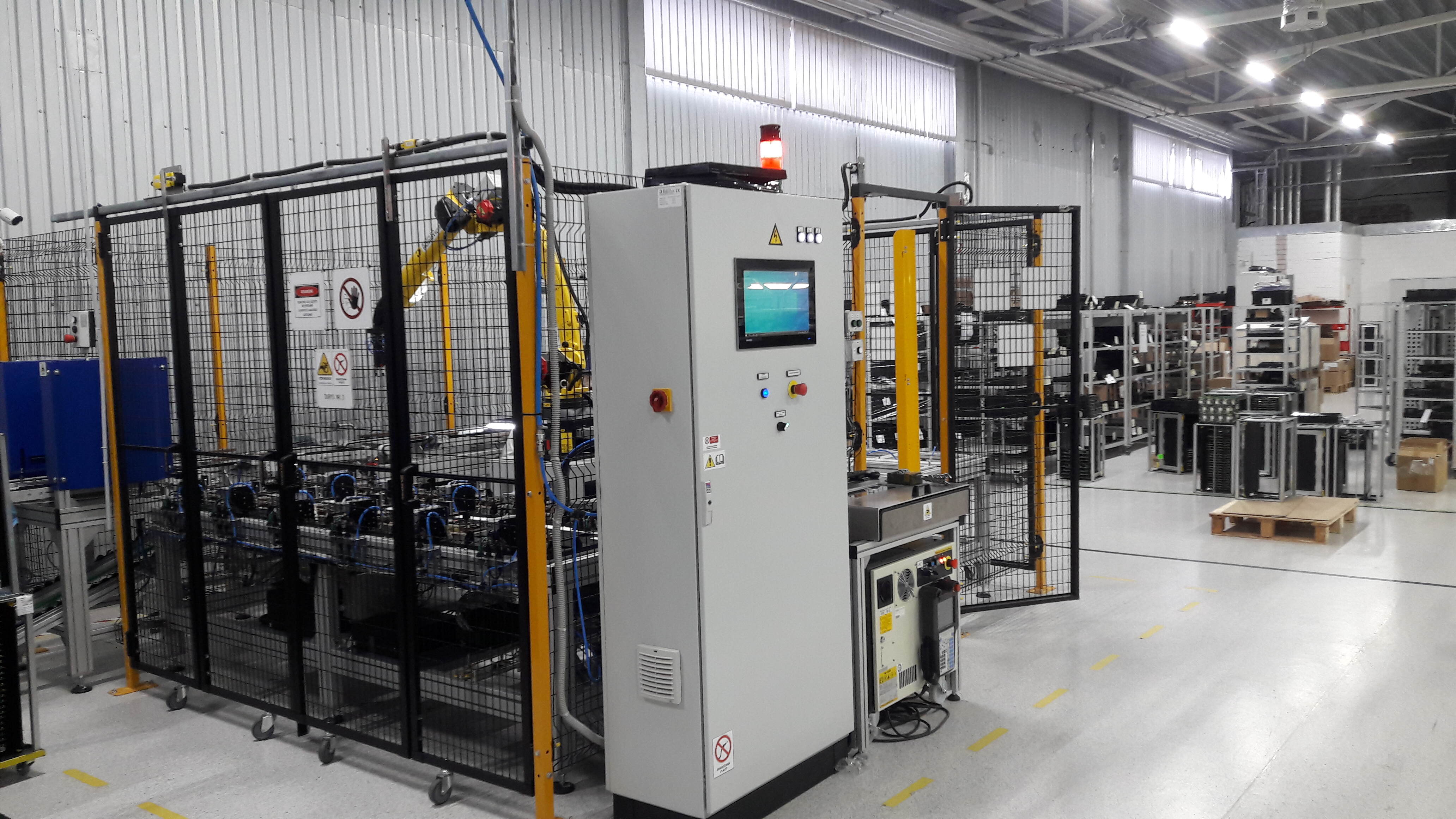 An electronics device manufacturer based in Lithuania needed to upgrade their testing line. Increased productivity meant their manual handling process in testing line quickly reached its natural capacity limit. Therefore, it was decided to install a robot arm which could automatically handle devices/boards to 24 different testing stations at any given time. The new system would improve their testing process, boost productivity, and future proof their business.
Before the production line reached its capacity, the company was already considering whether they needed to hire more people and rent more space, or upgrade and invest in automated product testing lines. Because they needed to handle the testing of their devices/boards on testing station, they needed to invest in a fully automated solution and be sure it was scalable and future proof.
A robotic arm carefully picks up devices from the production line and places them onto the required testing station. After testing it picks up the device again from the station and puts onto the output conveyor for further integration. Automation system integrator Elinta Robotics developed the solution which consisted of a robot arm linked to an automation system with programmable logic controller (PLC), which was connected to the customer's PC-based network. In addition, for the product testing line, an Advantech FPM-215W-P4AE 15.6" panel mount human machine interface (HMI) was used to monitor, control and communicate with the PLCs; transferring data from the testing line to the database.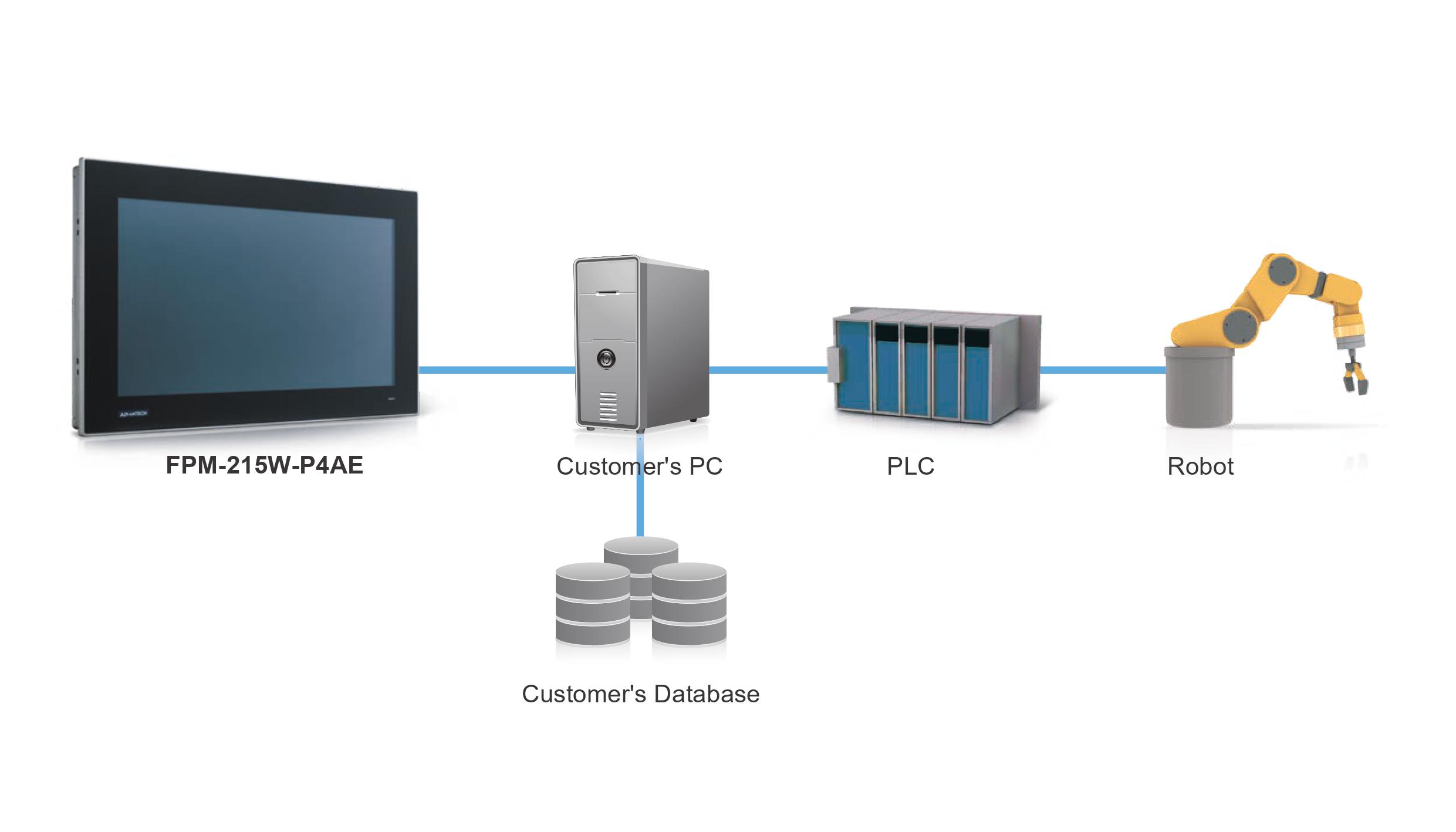 Advantech's FPM-215W-P4AE is an industrial-grade, widescreen 15.6" WXGA TFT LED LCD HMI monitor with a true-flat touchscreen. Equipped with P-CAP 10-point multi-touch control and an IP66-rated front bezel, FPM-215W is designed for intuitive operation in industrial environments such as smart factories and machine automation applications. Elinta Robotics used the FPM-215W-P4AE to interface between their robotic solution, the PLC which controls the handling process, computer network, and database.
Industrial HMI monitors gives better visibility because of their large size and are more cost effective than PLC panels. Furthermore, the display's 16:9 widescreen aspect ratio provides a 40% increased viewing area compared to traditional 4:3 aspect ratio displays, thereby enhancing the overall visualization of information. FPM-200 series monitors are equipped with 10-point multi-touch control functionality to offer a more lightweight display solution that can be conveniently operated. They support various mount options, including panel, desktop, and VESA mounting. Along with their slim design, they ensure easy deployment in diverse harsh industrial environments.