Implementing an all in one solution on a production line to connect all tools and have clear visibility to easily collect data
02.08.2019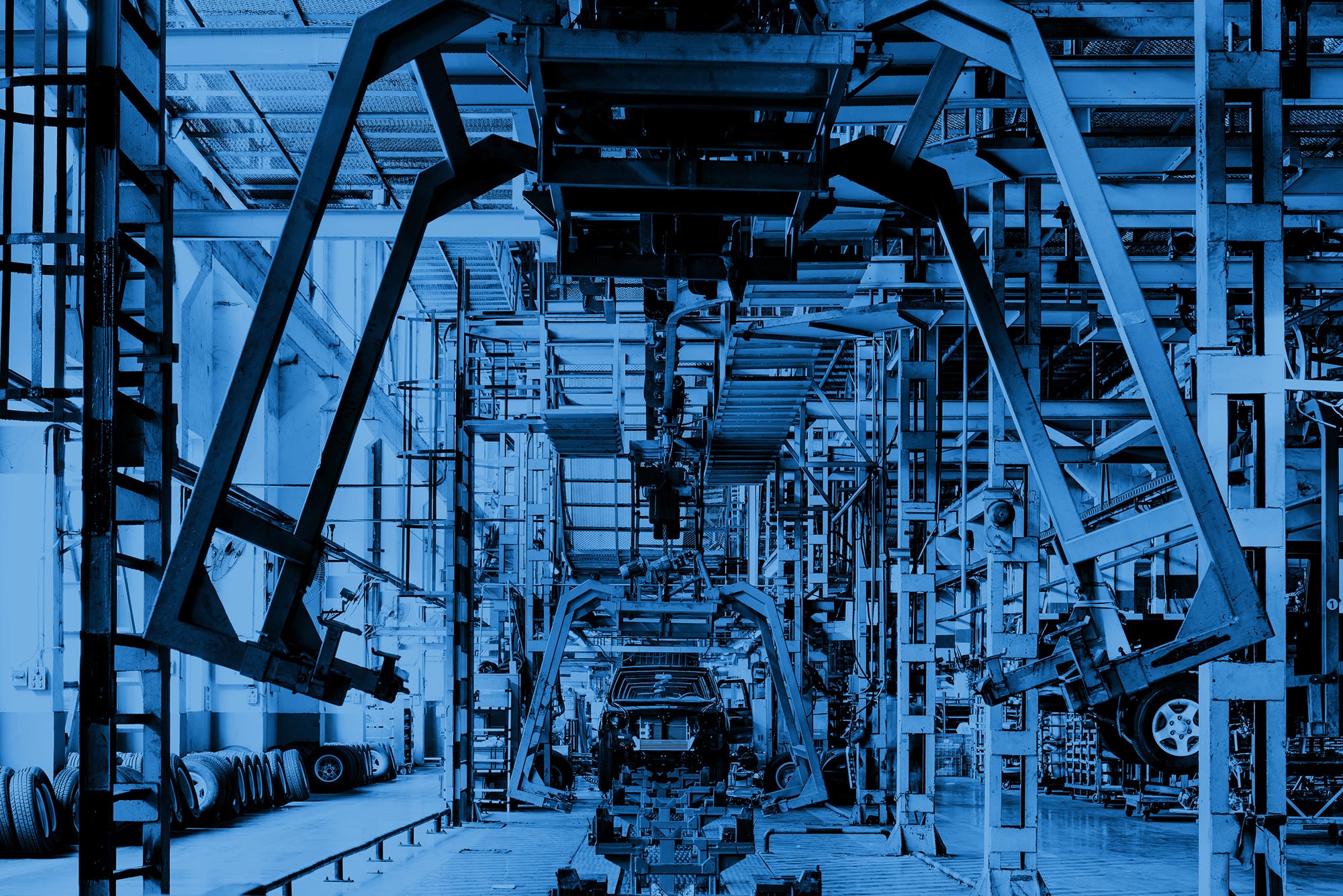 IP grade devices are often implemented into a system which operates within a harsh environment. Data is collected quickly along the assembly line to the factory MES, allowing for a deeper analysis of data.
The system integrator sought to update their equipment with Industry 4.0 features, which is why Advantech was chosen as their supplier.
Advantech solutions enable Industry 4.0 systems for the end user, for example, the panel PC's are capable of being connected to each other with standard or proprietary protocols.
An Italian based company who is the largest system integrator working with the main OEM truck maker worldwide.
The system integrator needed the end user on the production line to be able to connect all their tools e.g. an electric screwdriver, a barcode scanner and input signal from other machines for engineers to quickly and easily collect data.

It was essential the system could display a visual of all the production processes during each of the assembly steps. Old and new equipment using legacy protocols were being used in the factory. The company required the most cost-effective solution using Industry 4.0 compliant hardware.
The Industry 4.0 national plan set out by the Italian Ministry of Economic Development aimed to promote investments in innovation, technology and skills development.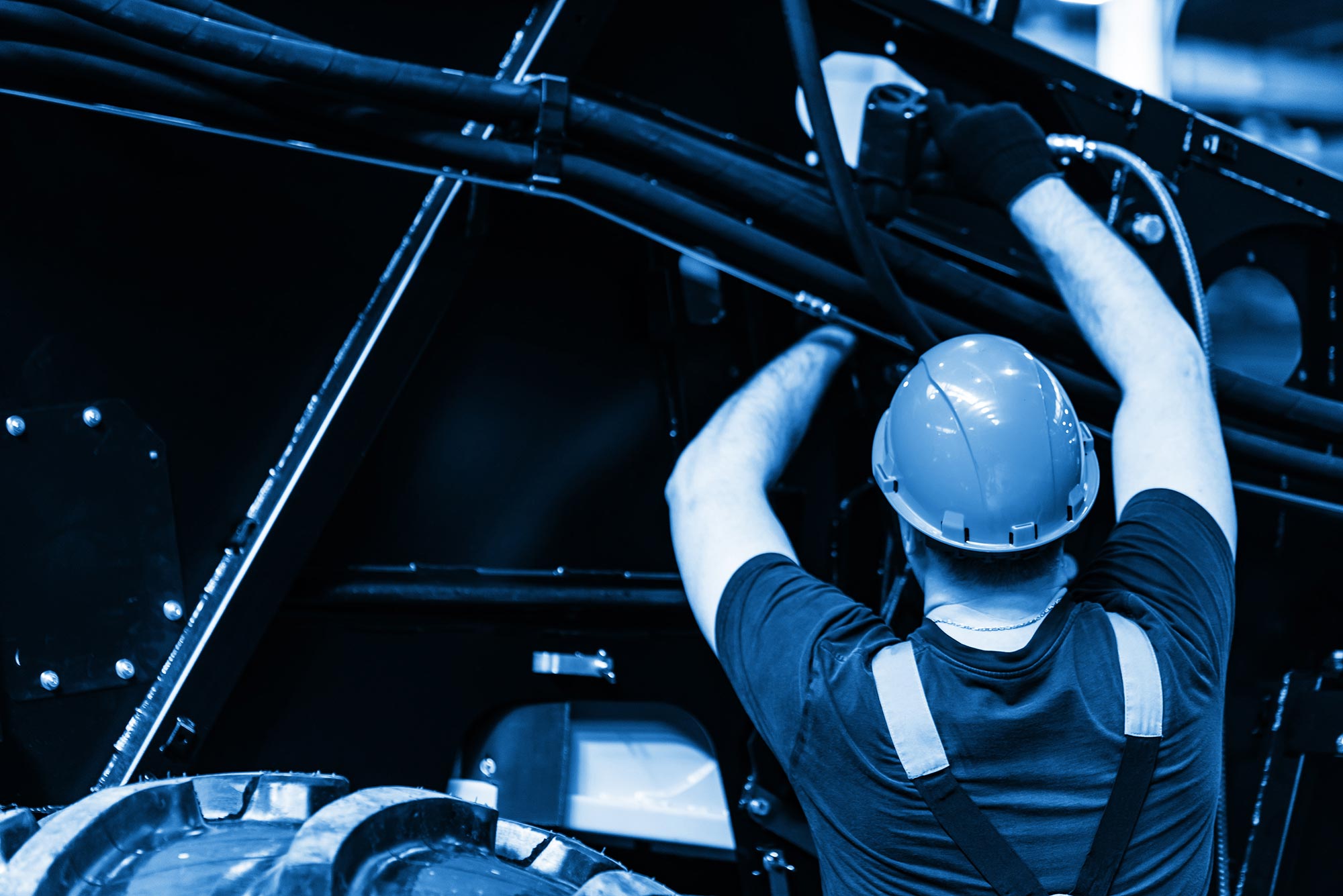 Industry 4.0 systems can be connected to each other with standard or proprietary protocols, which allow the user to gather a wide variety of data from machines. The user reviews the data and analyses production line performance in order to find ways to optimise the efficiency of the whole system processes. When implementing any industry 4.0 solution the harsh, dirty environment of the production line needed to be taken into consideration.
Modules and assembly tools such as barcode readers, electronic screwdrivers, printers, industrial counters, remote I/O modules from pick-to-light and ANDON for assembly visualization, were connected. Dual displays were necessary in the system, for engineers to have a better visualization of data being collected from different sides of the production line. The Advantech touch panel computers, which can be used with a wired connection or WIFI, were utilised to collect data from the production line.
They were then connected to the factory MES system. Deeper analysis could also be carried out on the data, such as failure analysis, predictive maintenance and machine efficiency. The Advantech device is IP54 on the front side and it is specifically designed to withstand in harsh industrial environments.
Data is collected from various sources such as barcode readers, printers, weighters, I/O, screwdrivers and power meters directly from the factory shop floor. Different protocols and interfaces like serial COM ports and USB ports are used, as well as legacy protocols from various vendors. The panel PC is an industrial grade device capable of getting the data from its end point due to the variety of connections it has.
The Panel PC's are used along the production line to display the same information to different users. The data goes to the backend network infrastructure. TPC/IP protocol up to the cloud, typically protected by an internal firewall. The team leader can get the information related to production numbers displayed on a big screen called ANDON which is typically mounted on the ceiling of the factory.
TPC-5000 Modular Industrial Panel PC is composed of:

Computing Box Module with 6thGen. Intel® Core™ /Celeron® Processor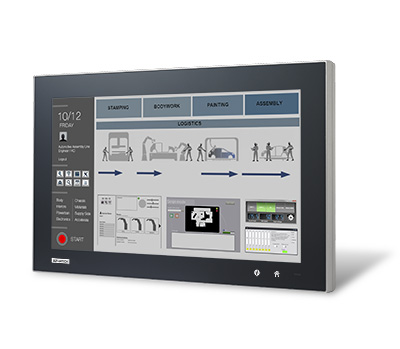 LCD DISPLAY, 18.5" Display Module, PCT touch

The company received an all-in-one solution. The system reduced the integration cost and there was savings on production time of approximately 15%.
Product quality improved, with data being collected along the production line it was quicker for the company to analysis performance and implement changes.
This meant when a production line worker was using a screwdriver, the system was able to recognise if the torque being applied by the worker was within the required specified range. Productivity increased as data was gathered quickly and easily. Deeper analysis could be conducted on data collected on the production line to the factory MES.
Advantages to the end customer
All in one solution

Reduced integration costs with overall savings of 15% on production costs
The configuration is flexible and future proofed, so they can change the display size or add more modules for new remote analog/ digital signal
Fanless solution
Data collected from production line quickly

Deeper analysis of data carried out on data collected from production line to factory MES

Ability to connect to all existing tools
Ability to connect 2 displays with one PC
Wired connection or WIFI
No additional hardware required in order to connect existing tools
Saved integration time and cost

Well-known brand in the automotive market as a provider of flexible and modular solutions

Quick delivery to client

Open standard connections to connect with external tools

High quality product which is cost effective

Industry 4.0 features

Cost effective price with highest quality

Founded in 1983, Advantech is the leading manufacturer of industrial computing, display and communications products. Advantech offers its build, configuration and design services worldwide, through a global sales, logistics and support organisations that works with its customers and their end-users wherever our equipment ends up. We cooperate closely with our distribution partners, software, hardware and communication partners, system integrators and consultants to provide complete solutions to complex computing and communications challenges. Our mission is to enable an intelligent planet by developing the automation and embedded computing products on which it will run. With Advantech products, the application and innovation potential is unlimited.