Advantech's IoT Gateway Helps YES Energy to Create A 24/7 Unmanned EV Charging Services
13.05.2022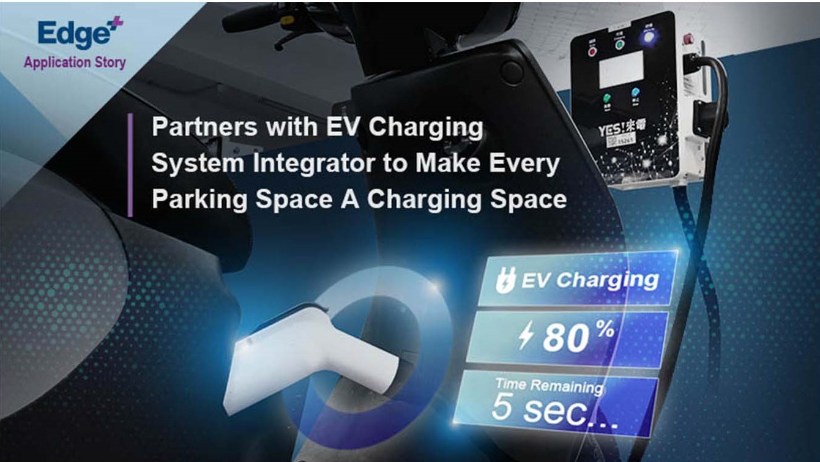 Seeking to align with the Paris Agreement's long-term temperature and carbon emission reduction goals, Taiwan has launched carbon neutral initiatives that help individuals, businesses, and government agencies meeting net-zero emission goals. Research from the Ministry of Transportation and Communications' (MOTC) Institute of Transportation indicates that transportation accounts for 13% of Taiwan's greenhouse gas emissions. Likewise, 97% of this comes from land transport. Accordingly, Taiwan has been encouraging the development of the electrical vehicle (EV) and EV charging industry by focusing on electric scooters (e-scooters) instead of cars.
Interview with Yes Energy

Electric Vehicle Service Breakthrough with One-stop Business Model
According to Mr. Bou-tang Wang, Associate Manager of EV charging services at YES Energy Service Co., Ltd., subsidies are presently only available for e-scooter buyers and charging station owners and operators. Mr. Wang stated, "Established in 2010, YES Energy was the first EV charging service operator in Taiwan. Analogously, the EV market was almost non-existent in Taiwan before 2016. Without successful business models, we have gone through trial-and-error processes many times over the years and have worked out a one-stop-shop business model. This model comprises the sales from charging facilities, charging pile installation, charging station construction, car owner phone app development, and back-end 24/7 management solutions. We also provide station management services to site owners in order to offer hassle-free business operation".
In contrast to internal combustion vehicles, electric vehicles require EV charging networks. Accordingly, charging is a key factor in the successful sale of electric vehicles. This is expensive but EV makers can't afford to not get involved. YES Energy and Advantech were chosen by automakers in Taiwan to take charge of over 100 charging stations. This freed the automaker from building and managing charging stations and enabled them to focus on e-scooters and electric vehicles development. Illustratively, YES Energy plans to help a filling station company reach its 60-e-scooter-station benchmark.
Industrial-focused IoT Gateway and Application Development Support
Each charging station was equipped with multiple charging piles and a facility cabinet. In addition, YES Energy added an industrial gateway to its solution diagram to achieve 24/7 unmanned, one-stop-shop EV charging services. These connect with charging piles for real-time usage data —such as charging complete time and charging station vacancies — seamless and secure connectivity for contact-less, mobile payments. Mr. Wang added, "Advantech, as an embedded leader, has a long-established reputation for rugged and durable industrial products that can withstand harsh environments and dramatic temperature changes." Advantech proposed using EPC-R3220 IoT Gateways for this project. This gateway supports diverse network connectivity using onboard wireless modules. Likewise, it supports dual LAN for cable connection and mini PCIe for LTE module expansion. EPC-R3220 is integrated with TI's Sitara AM3352 Cortex-A8 processor which provides a power-saving fanless design. EPC-R3220's wide operating temperature (-20 ~ 70 °C; -4 ~ 158 °F) and wide input voltage design is paired with IEC-compliant ESD protection. This makes it the perfect solution for protecting the system against charging stations' critical environmental and operating issues — including overvoltage, overcurrent, and rising temperatures during charging. In addition, the gateway's compact design enables it to fit easily into the field side facility cabinets.
Advantech provided technical consultation regarding system integration and software development in addition to hardware. Advantech's AIM-Linux Software Service is an industrial-focused service with highly integrated and verified source codes. It provides a flexible and modular framework and board support package (BSP). AIM-Linux Software Service enabled YES Energy to develop upgradable applications on Arm-based platforms quickly. Likewise, it can move from previously used model UBC-222 to EPC-R3220 based on the unified Yocto OS environment. AIM-Linux also supports MODBUS protocols for transmitting data between charging piles and the gateway. In addition, the use of the Secure Shell Protocol (SSH) app for remote login and management ensures secure gateway access, prevents unauthorized access, and maintains charging service integrity.
Making Every Parking Space A Charging Space
The number of EVs in Taiwan has been growing since 2019. Many property owners — including landlords, car park operators, and shopping mall managers — have approached YES Energy seeking charging stations. YES Energy hopes the government will offer subsidies to EV producers and their related industries. Although charging a 4 wheeled EV takes at least 20 minutes, EV charging piles can be installed wherever there are a parking spaces and access to electricity. Mr. Wang stated that YES Energy's vision is to make every parking space a charging space.
An Electric Vehicle Outlook article by BloombergNEF indicates that the charging network needs to grow to over 309 million chargers across all locations by 2040. YES Energy envisions many more new projects for the two companies in the future, and expects Advantech to innovate and expand its hardware lineup. Moreover, YES Energy appreciates Advantech's excellent global strategies and dedication to regional markets. YES Energy looks forward to working with Advantech on future global market opportunities.
Leveraging Advantech's EPC-T4286 Compact Embedded Computer, DENSO WAVE developed the IoT Data Server, a data integration controller with built-in software utilities for creating visualized dashboards and no-code programming. It is a user-centric industrial edge computing solution that requires only a few simple steps to set up and deliver visualized data.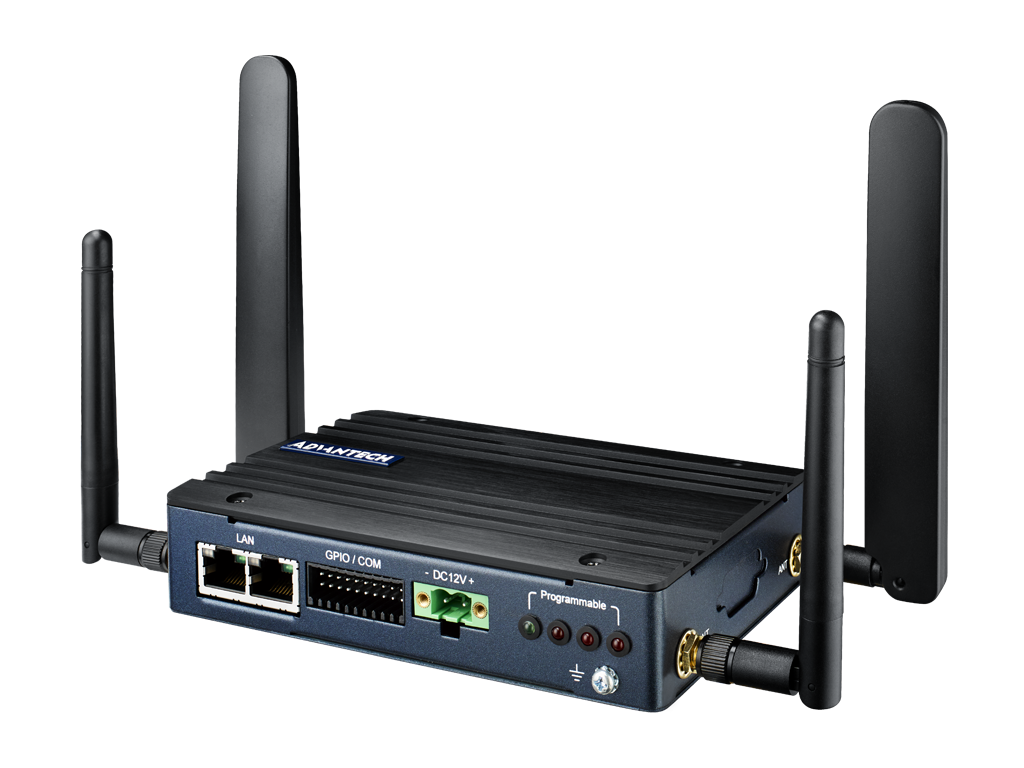 TI Sitara AM3352,Onboard 1GB DDR/ 8GB eMMC
2 x RS232/485, 6 x GPIOs, 1 x USB
3 x Programmable LED
TPM2.0 security enabled
Yocto, Linux available
Wall mount / Din rail support
12~24VDC /-20 ~70℃