Advantech's In-Vehicle Computer Facilitates a Comprehensive Fleet Management and Infotainment Solution
09.06.2022
A renowned European systems integrator (SI) specializing in fleet connectivity, infotainment solutions, and passenger information systems (PIS) has chosen Advantech as its strategic partner. Through this cooperation, the two companies were able to assist a coach operator with improving fleet efficiency and increasing passenger satisfaction.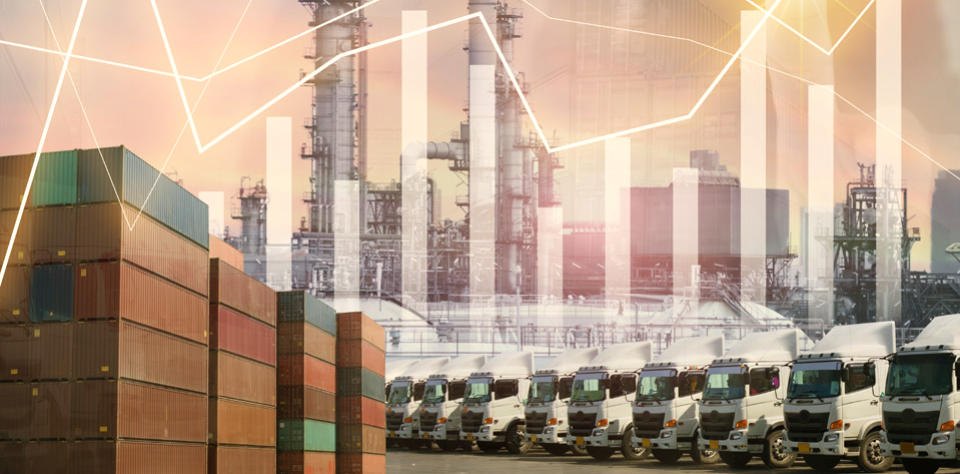 Photos provided by Shutterstock
Interview with Nic Lin, Project Assistant Manager of Advantech
In recent years, Europe's passenger coach service industry has undergone major changes. In 2017, the European Commission proposed a deregulation of the passenger coach market in an effort to reduce transport emissions and road congestion by encouraging the development of intercity transportation across Europe. The de-regulation was successful in igniting competition and resulted in some service improvements.
However, to improve passenger experiences, many coach operators have digitally transformed their operations and services to enable passengers to take advantage of the enhanced comfort and improved services when travelling. These improvements include larger seats, power outlet sockets for charging mobile devices, free internet access, and passenger infotainment systems.
Reliable products, global logistics, and after-sale services key to pan-European projects
Advantech's long-established reputation for reliable high-quality products, as well as its global logistics network and after-sale services, were the key winning factors for this project. In the last few years, the SI has completed many successful transportation projects that incorporated Advantech's in-vehicle computers.
For a recent cross-border coach service project, the SI required a solution that was internationally certified, rugged, and capable of withstanding operation in harsh environments. They also needed back-end software that supported remote device monitoring in order to manage in-vehicle systems and ease the after-sale services load. Meanwhile, the coach operator required real-time fleet management, PIS, and infotainment system capabilities combined with stable multi-country 4G LTE and in-vehicle Wi-Fi connectivity.
Fleet management and infotainment solution for diverse usage scenarios
After considering all the required features and functions, the SI selected Advantech's TS-206 In-vehicle Transportation Solutions (TS). Powered by a 6th Gen Intel® Core™ i5/i7 processor, TS-206 has sufficient computing power to support an infotainment system, PIS, and AI algorithms for driver behavior recognition, while also collecting vehicle data and recording real-time video streams from multiple cameras.
Additionally, TS-206 has received e-Mark and ISO-7637-2 certification for after-market in-vehicle electronic systems that can withstand vibration and shock (IEC 60721-3-5 5M3). The inclusion of multiple mini PCIe slots allows the SI to provide cost-effective pan-European SIM data packages and reliable Wi-Fi connectivity. In terms of safety and security, TS-206 features four PoE ports for connecting IP cameras to facilitate monitoring of passenger analytics and driver behaviors, such as driver fatigue and distractions.
By combining the SI's advanced programming with data from the built-in GPS module, 3-axis accelerometer, and CAN bus interface, the TS-206 in-vehicle system can provide information regarding the vehicle location, speed and direction, travel time and distance, fuel consumption, and vehicle diagnostics. This information can then be transmitted to the SI's centralized Management and Monitoring System (MMS) to facilitate content management services, fleet connectivity statistics, and business analytics reports. The information also allows the SI to provide accurate and dynamic arrival time estimates throughout the journey, even when coaches are traveling through mountainous areas with limited network connectivity. However, with accurate vehicle positioning capabilities, places of interest in the surrounding area can be highlighted on the in-vehicle infotainment system for passenger entertainment.
The SI also integrated its software with Advantech's WISE-DeviceOn remote device management platform to create a dashboard for managing in-vehicle systems remotely. The provision of a centralized MMS and remote device management capabilities allowed the coach operator to conduct real-time fleet monitoring and predictive maintenance, improving overall fleet management and scheduling.
In the year since its deployment, this fleet management and infotainment system has operated without issue. Due to the benefits obtained from this solution, the coach operator has decided to extend the solution application to more of its long-distance coach routes. Moreover, because Advantech's TS-206 TS supports both Windows 10 and Windows 7 operating systems, this fleet management and infotainment solution provides a sustainable tool for diverse transportation providers.