Executive Team
Deryu Yin
Vice President of Human Resources Dept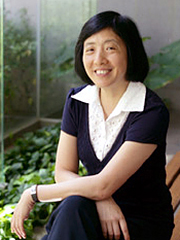 MBA from Tulane University
Worked for HP Taiwan for 25 years as Vice President for Human Resources and Vice President for Finances and Administration
Deryu Yin is the vice president of the Human Resources Department for Advantech, and is also the chairperson for Advantech's ABLE Club. Deryu performs an important mission for all Advantechers: to create an environment where Advantechers naturally become passionate and energetic about their jobs, whereby employees create fulfilling lives in three ways–through work, through study, and through passion. By promoting and nurturing this mission, Advantech is constructing a compelling platform that attracts excellent new talent.
Deryu graduated with a degree in Economics from National Taiwan University, and later received an MBA from Tulane University in the US. Before joining Advantech, Deryu worked for Hewlett-Packard (HP) Taiwan for 25 years, and was responsible for positions such as Sales Administration Manager, Vice President for the Human Resources Department, and Vice President for Finance in HP Taiwan. After her successful career in HP Taiwan, she joined Advantech to utilize her experience in selecting, developing, and retaining top talent.
Deryu and her team created Advantech's ABLE CLUB program, which aims to strengthen corporate culture, and includes four focus areas: Talent Cultivation, Health and Relaxation, Art and Culture, and Social Responsibility. Besides the ABLE Club, Deryu is an avid promoter for activities such as managerial case studies and talent development. She is pursuing the key human resource strategy: "Right People on the Bus".